UI UX Design
A calendar for planning and arranging trips. Perfect for filling in the time until the next trip, as well as daydreaming about it.
PROBLEM
A few years ago, shortly after we got married, my husband and I went on a road trip through the United States. Renting a car in Manhattan, holding a map with a trail that ends in California, we were excited thinking of all the stops we were going to make on the way. This was not done on a whim, but actually planned months ahead, waking up to our regular lives, working at our regular jobs but always planning what awaits us in the future: attractions, food stalls, motels - we could have really used a calendar that would allow us to coordinate everything in one place.
SOLUTION
Nextrip is not your regular calendar app: it's designed especially for those of us that look like normal people minding their own business, but are actually travelers in spirit, waiting for their next trip. The app features a trip overview with options for adding flights, sleeping arrangements, restaurants and more, while the everyday view holds a countdown for the next trip.
You know how you get those butterflies when you're waiting for something amazing that's going to happen? From the moment you start planning a trip until that flight comes, you're always counting the days, daydreaming of what will be. Everything else - doesn't really matter. This app is for you.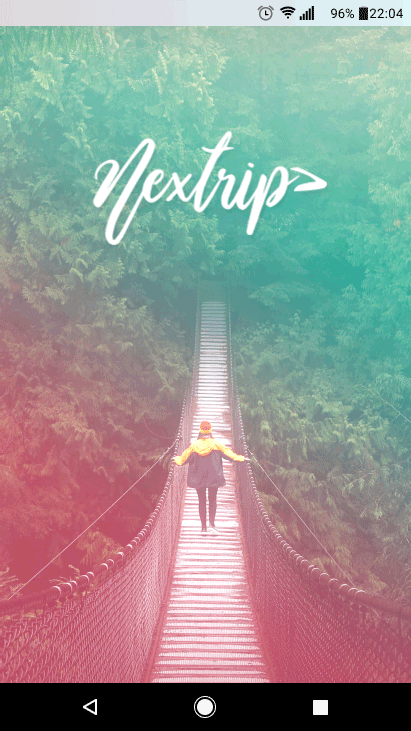 Easily switch from month/day mode
to trip overview mode
Arrange everything for your trip
at the trip overview mode